Call us to make a reservation today!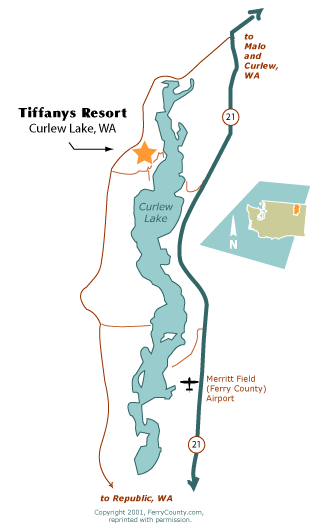 We're easy to find…
Tiffanys Resort is located on Curlew Lake just outside Republic, Washington.
Address & Phone:
Tiffanys Resort
58 Tiffany Rd
Republic, Washington, 99166
Reservation Phone: 1-509-775-3152
Email: tiffanysresort@rcabletv.com
Maps & Directions:
Take Hwy 20 or 21 to Republic, then go north 10 miles on the west shore of Curlew Lake.