Cabins 1 & 2
Newly remodeled in 2022, both cabins 1 and 2 are modern, beautiful and spacious.  Enjoy a large sliding glass door in cabin 1, modern French doors in cabin 2, both cabins open up with amazing views of the main fishing dock on Curlew Lake.  Featuring full sized kitchens with the newest appliance including a full sized refrigerator and electric fireplace hanging beautifully creating a cozy ambiance.  The spacious design allows for guests needing open space to navigate the cabin easily.
Cabins 3 & 4
Perfect for single travelers and couples, these quaint cabins are furnished with a queen bed, its own kitchenette and a bathroom with shower.  Sleeping two comfortably, our studio cabin also comes complete with fresh sheets, blanket and comforter…all you need to stay warm during cool evenings on the lake. Free Wi-Fi access.
Our studio cabins are located buy the lighted fishing dock
. See resort map.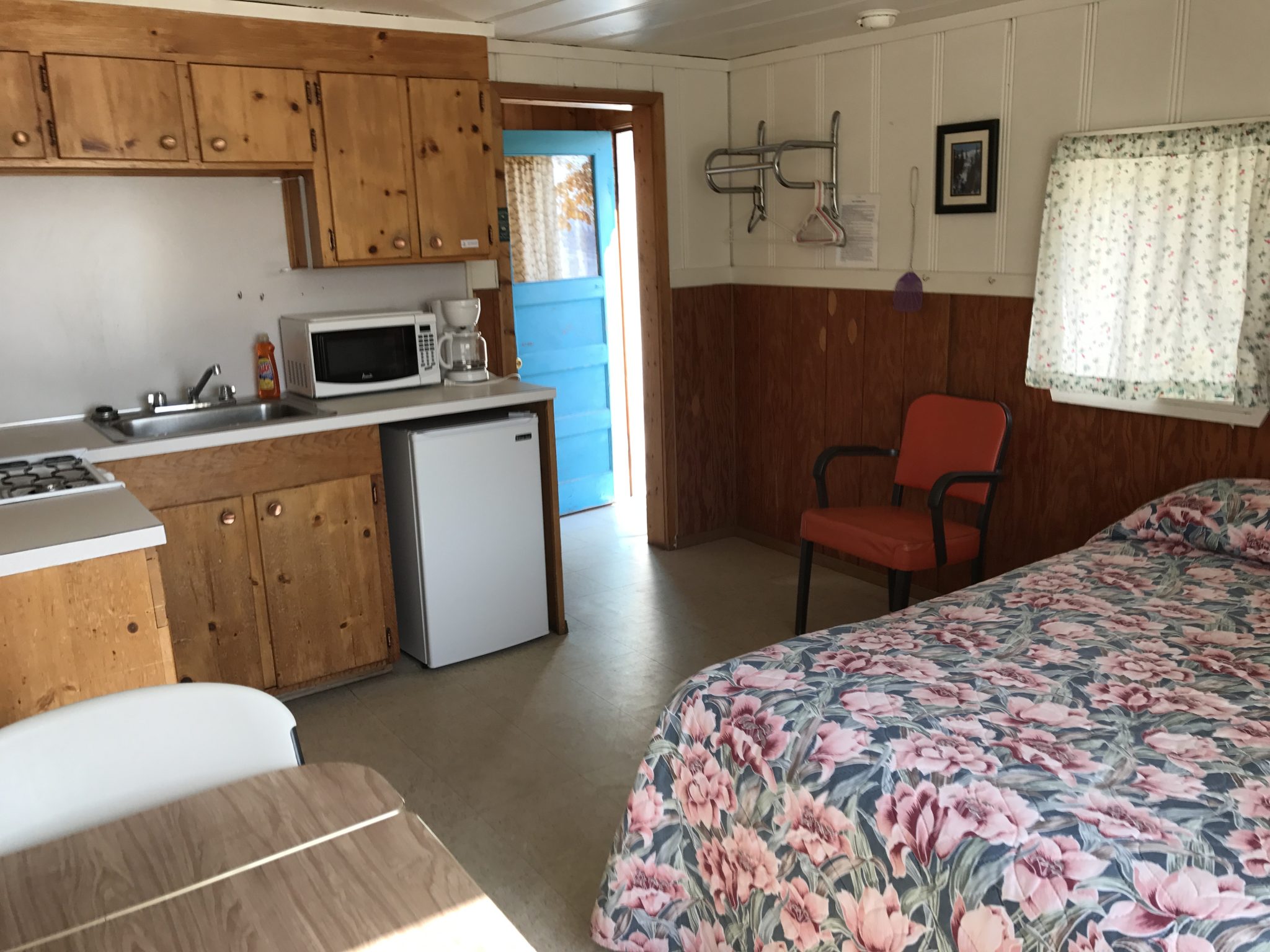 All cabins include a toaster, coffee pot with filters, oven with stovetop, refrigerator, microwave oven, all cooking and eating utensils, bathroom with shower, patio with picnic table, heat and screen door for air flow.