Cabins 15 & 16
A cute little cottage by the water, these one bedroom cabins include a comfortable queen bed in the separate bedroom, and a twin pull out bed in the quaint living room.  Stare out over the lake as you dine indoors or enjoy the afternoon breeze eating in the great outdoors on your own picnic table.  Free Wi-Fi access.
Cabins 15 and 16 share a wood deck entry and have gorgeous views of Curlew Lake. See resort map.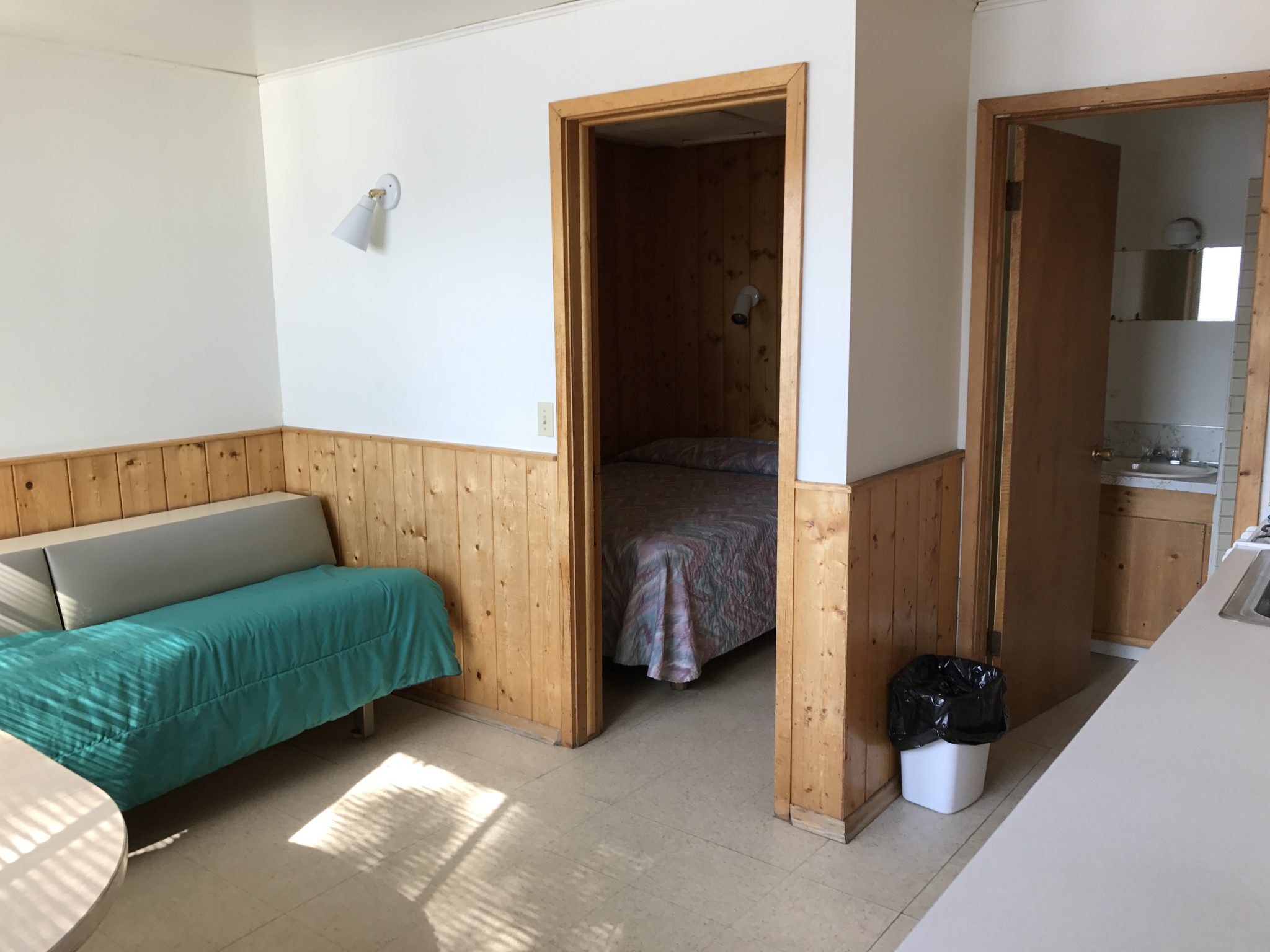 All cabins include a toaster, coffee pot with filters, oven with stovetop, refrigerator, microwave oven, all cooking and eating utensils, bathroom with shower, patio with picnic table, heat and screen door for air flow.
TCabins 15 and 16 shCabins 15 and 16 shCabins 15 and 16 shh